The Flame-A-Thon May 31st, 2003
The HOPE Bracelet Project Continues.....
Bella Glass & Stencils, 1445 Lamar in Lakewood, CO
What a GREAT time we had!
12 torches were used by 25 bead artists from around Colorado (and even Nebraska!) who contributed their talents for a fun-packed day of glass beadmaking! Over 600 beads were made during this 7 hour period and all will be contributed to the HOPE Bracelet Project.

Guests also enjoyed door prizes, great food and tours of the expanded and remodeled Bella Glass!
Everyone had so much fun we're planning to do it all over again in 6 months or so! Stay tuned! Here are some pix!...........
Pyromaniacs Unite!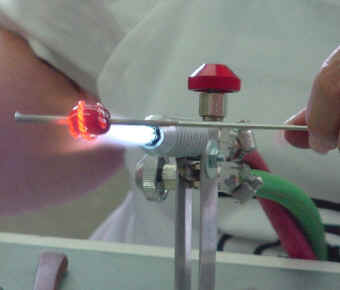 The Worker Bees!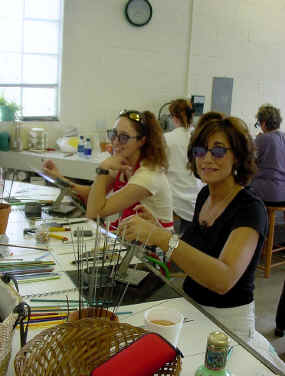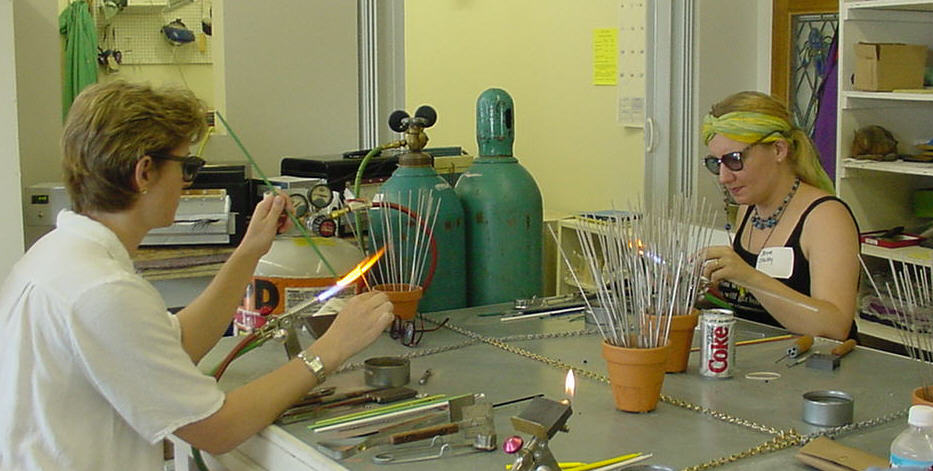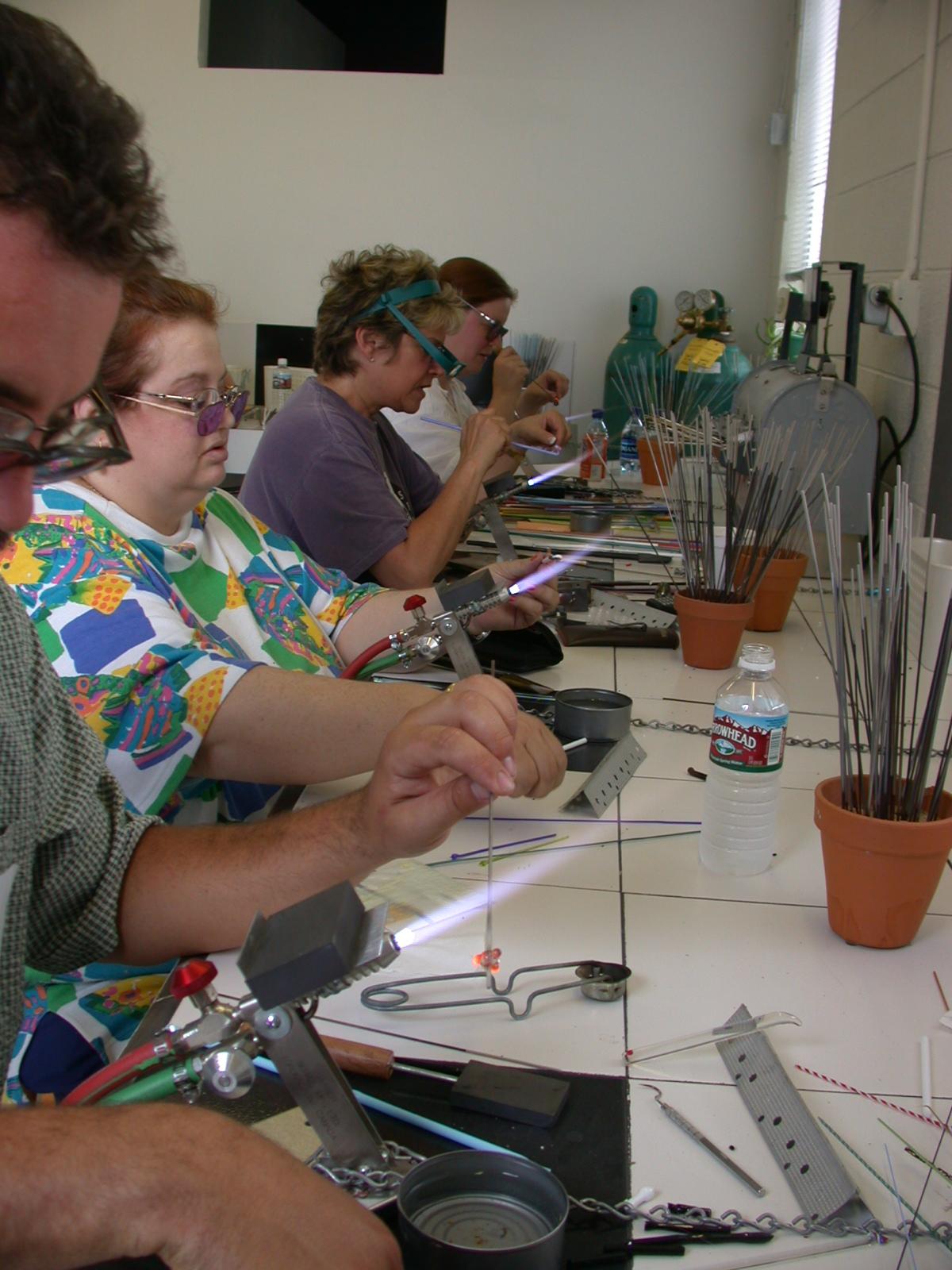 Want to see who all participated?
Visit the Flame A Thon Schedule!

<----- Our YOUNGEST Participant,
Sarah Elizabeth Lane!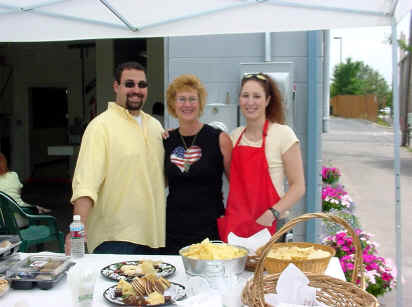 Our Flame A Thon Hosts !

Shannon Abote
and "kidlets"
Zach & Michelle

Thanks for all you DO!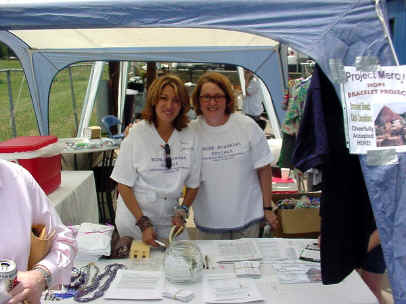 The BIG Bead Idea Woman
Betsy Wiersma (right)
and Co-conspirator
Tammy Cunningham (left)
Thanks for the FOOD!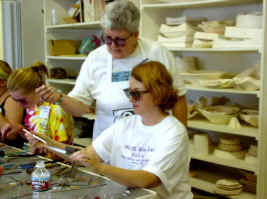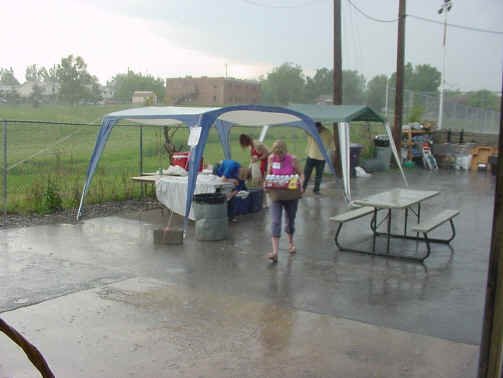 After selling, gathering donations, sorting beads and serving food, Devon King Billings and helpers rescue everything from the deluge!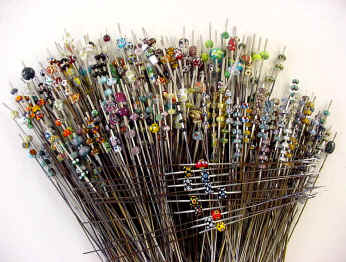 616
New HOPE Beads

Fresh from the Oven!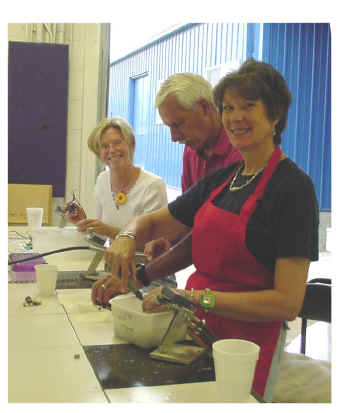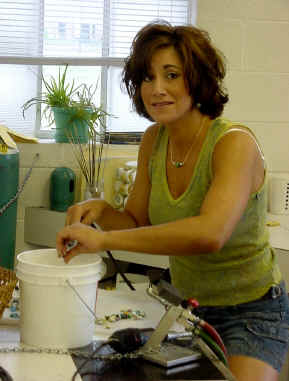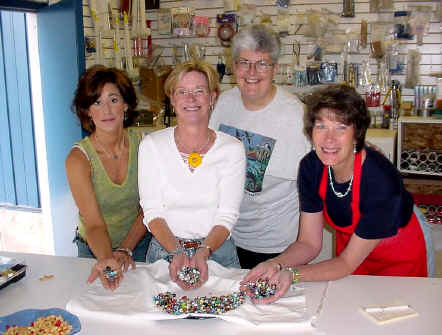 The Happy Bead Removers with 616 newborn HOPE Bracelet Beads!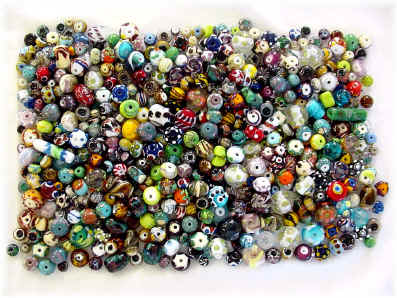 Look Closely......
Can you find YOUR Beads?
Many Thanks to all the giving individuals who came together to make the
first Flame A Thon such a worthwhile event!
Everyone involved donated their time, food, materials and talents
to make a difference in the World.

Visitors to the Flame A Thon also donated $659 to Project Mercy!

YOU can also help by THANKING and BUYING from those who donated!
An article is planned for early next year in a major magazine (we're working on Beadwork) that will list ALL the major donors for the HOPE Bracelet Project.
Want to see the list of 2003 donors NOW?
Stay TUNED!