Around Addis Ababa, Ethiopia
June, 2003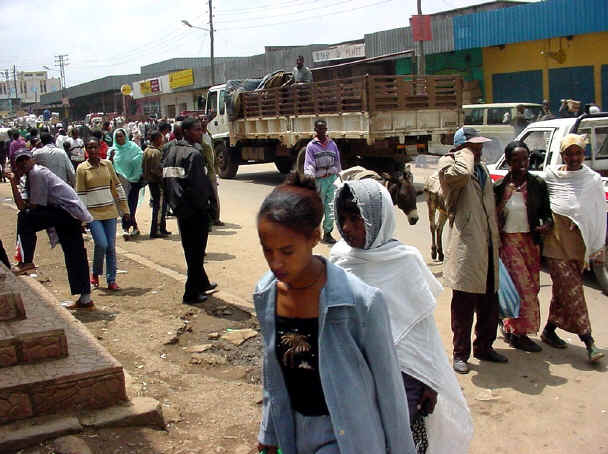 This is what we saw when driving around Addis Ababa.
LOTS of livestock, pedestrians carrying parcels, and honking vehicles.
Plenty of exhaust from diesel and leaded gasoline used in cars there.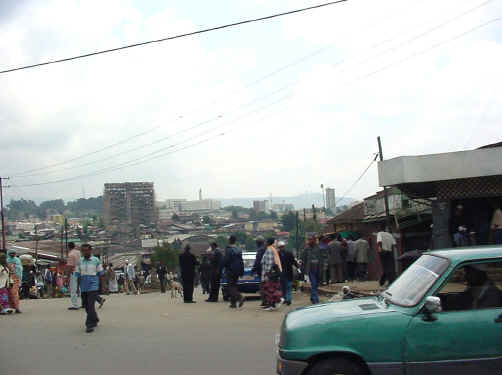 More cars, goats, people
and a view of some renovation in progress.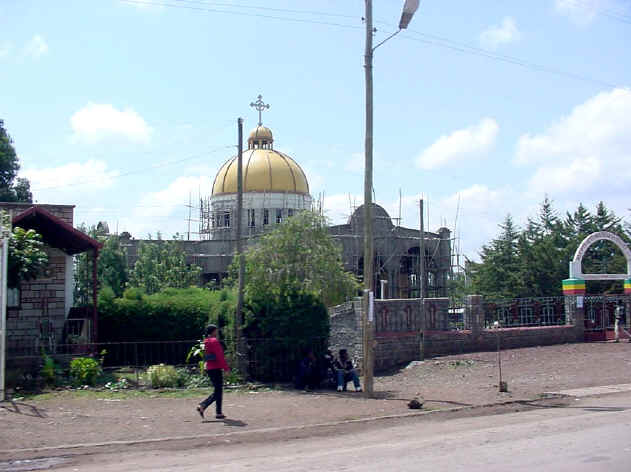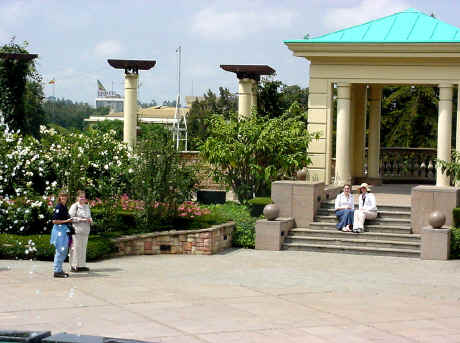 The Sheraton Hotel
is an oasis within Addis....
a place with high security, wonderful food, a swimming pool, bank and gift shops
It is said that the Sheraton uses one THIRD of the power
available to Addis Ababa!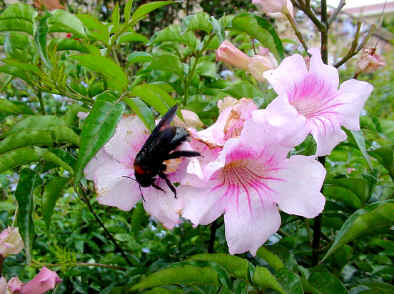 This bumble bee was HUGE!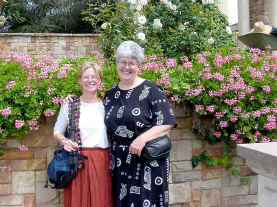 Here are Devon and I along a walkway
at the Sheraton.