The Women's Skills Enhancement Program
at Project Mercy
Project Mercy employs many women from the surrounding community; many are single mothers. They are learning new skills, primarily drop-spinning cotton, embroidery, and basket weaving.
Basket Weaving:
We could hear the women singing long before we arrived at the place they call their workshop....the cattle barn. Their former work area has been turned into the Feeding Center since the famine began to take it's toll. To make room for the ladies. the herd of cattle was temporarily relocated.
Each woman is responsible for dying her own straw and creating a design that is pleasing to her. Many bring their children along.......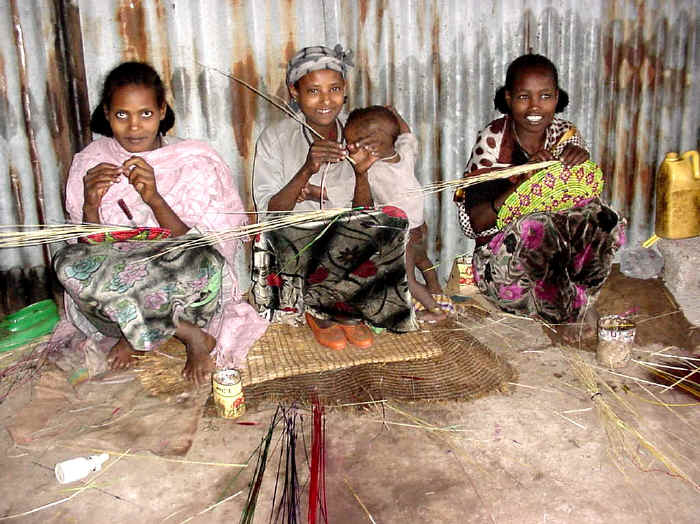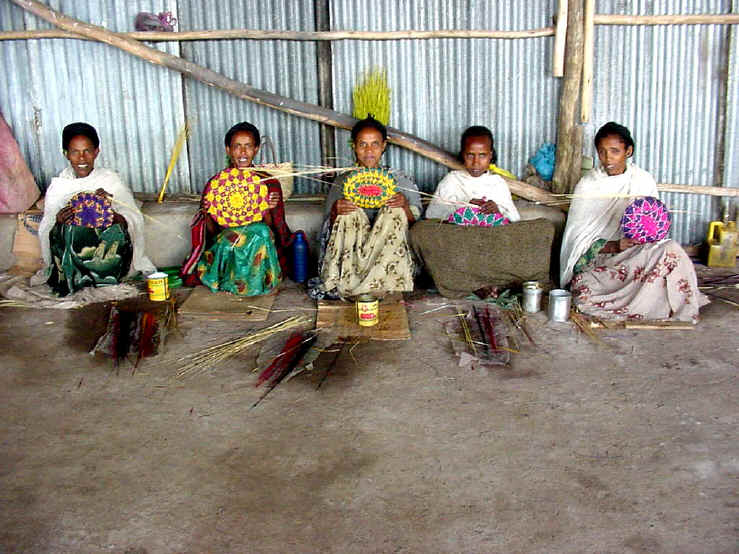 Marta is very involved in this program, especially in the area of quality control. She is adamant that the products sold be of the highest quality. Here she is discussing with the supervisor why this particular basket is not as nice looking on the inside as it is on the outside!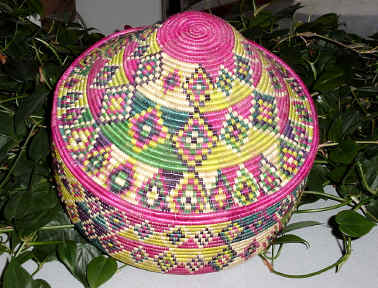 Just before our departure, I was able to talk Marta and Deme into letting me purchase one of these exceptional baskets!
WOW!

After watching the process and seeing how long it takes to MAKE one of these baskets, I feel so fortunate to have one of my very own!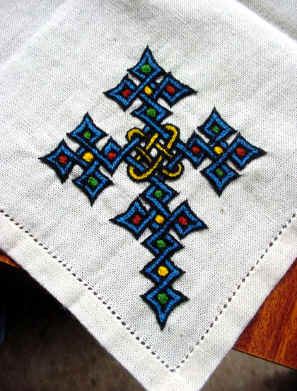 Embroidery:
Here's a table runner embroidered by the women. Marta and Deme designed this particular pattern as the Project Mercy logo. The colors of the Ethiopian flag are incorporated into the cross.
During our visit they were working on many different items for the Christmas season.
Beautiful!
Spinning:
Large bales of cotton were suspended from the ceiling to keep animals from spoiling or stealing it. LOTS of ladies, a couple of them over 70 years of age, walk to Project Mercy 6 days a week to spin the cotton into thread. Walking in this area is no easy matter since the community spreads upwards onto the faces of many mountains at about 8,000-10,000 feet above sea level!
Marta is not satisfied enough yet with the quality of the thread to offer it for sale, but the work continues and the product gets better and better!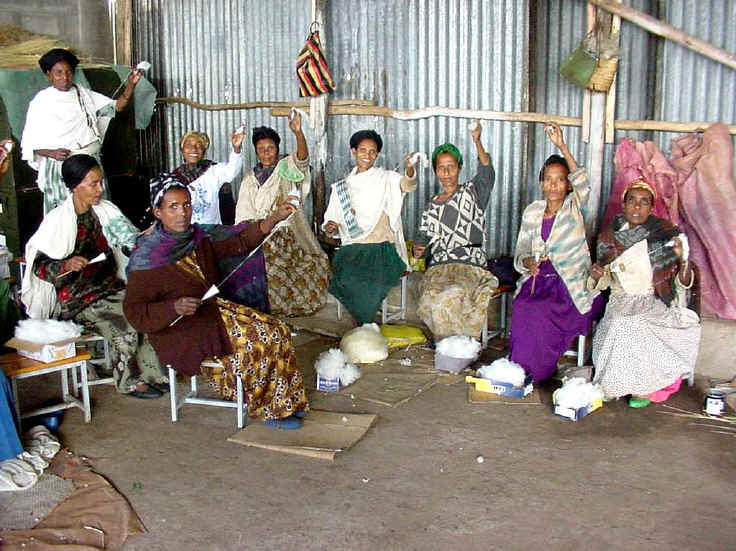 This program was SO inspiring for me!
These women now have a skill that will allow them to supplement
the income of their families! Too many depend only on subsistence farming and when the crops fail, they are at serious risk of starvation. Marta and Deme are constantly looking for ways to help members of the community (and in refugee camps throughout Africa) become more self-sufficient and successful!

.......And they could certainly use some HELP!!!!