The Project Mercy
Therapeutic Feeding Center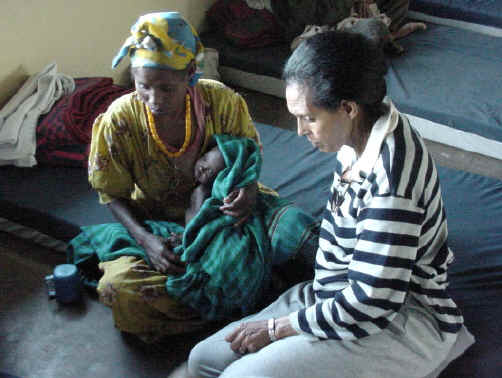 During a tour of the feeding center, Marta takes a few minutes to visit with one of the mothers. There are two rows of these mats in each room of the center. Each parent, or sometimes a grandparent, stays here with the infant 24 hours a day. Both are fed until the baby is out of danger. Often the parents rotate so both can get adequate food at least part of the time.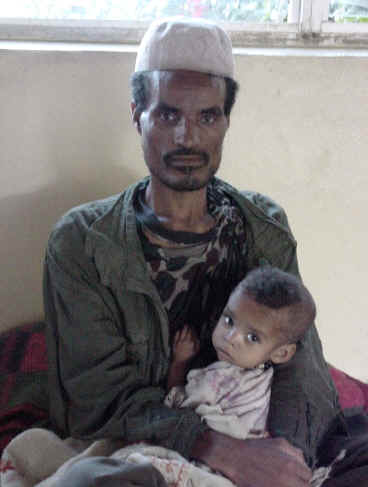 Most of the families (about 97%) in the area surrounding Project Mercy are Muslims. The majority of the men in the area have many wives, each having many children. While there is considerable Christian outreach by Project Mercy in the surrounding community, the feeding center treats only the physical needs of the residents.
Marta and Deme feel strongly that there is time after the family is stabilized to address the issues of religion, HIV/AIDS, job skills enhancement and family planning. All are important parts of the Project Mercy endeavor to help the Ethiopian people become self-sufficient and more resilient in the face of future famine.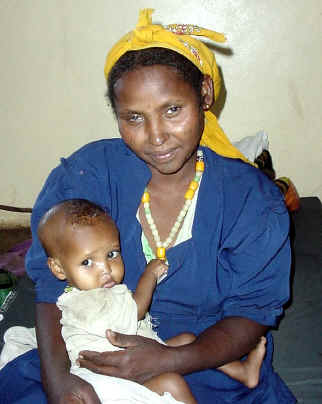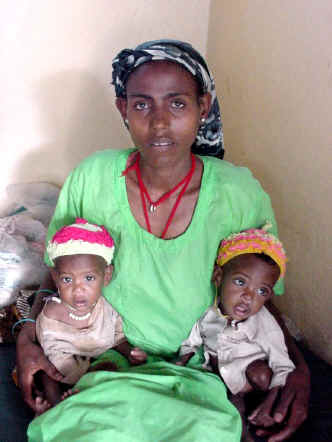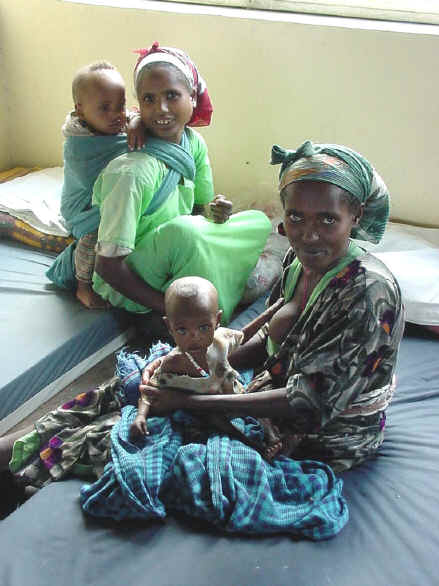 No diapers here, sorry.....and precious few clothes for these families.
To teach hygiene and keep the fly populations down, the mats are removed and the floors and mats scrubbed daily. Classes are also taught to the parents about how to keep the children cleaner and healthier, even with very little water.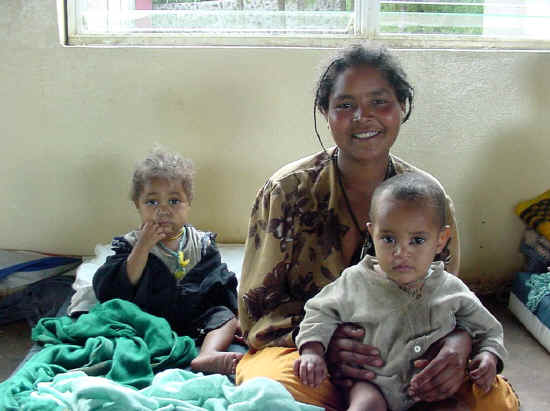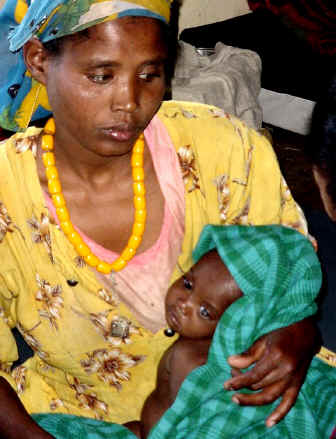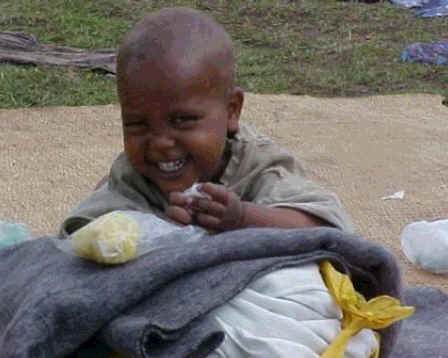 Isn't this guy the
CUTEST???
Read more about
the FAMINE
and current
articles on the crisis
in Ethiopia!