The HOPE Bracelet Project
How it Unfolded
We put the word out, prayed and started collecting those BEADS! They started rolling in FAST during January,2003 and continue to "roll in".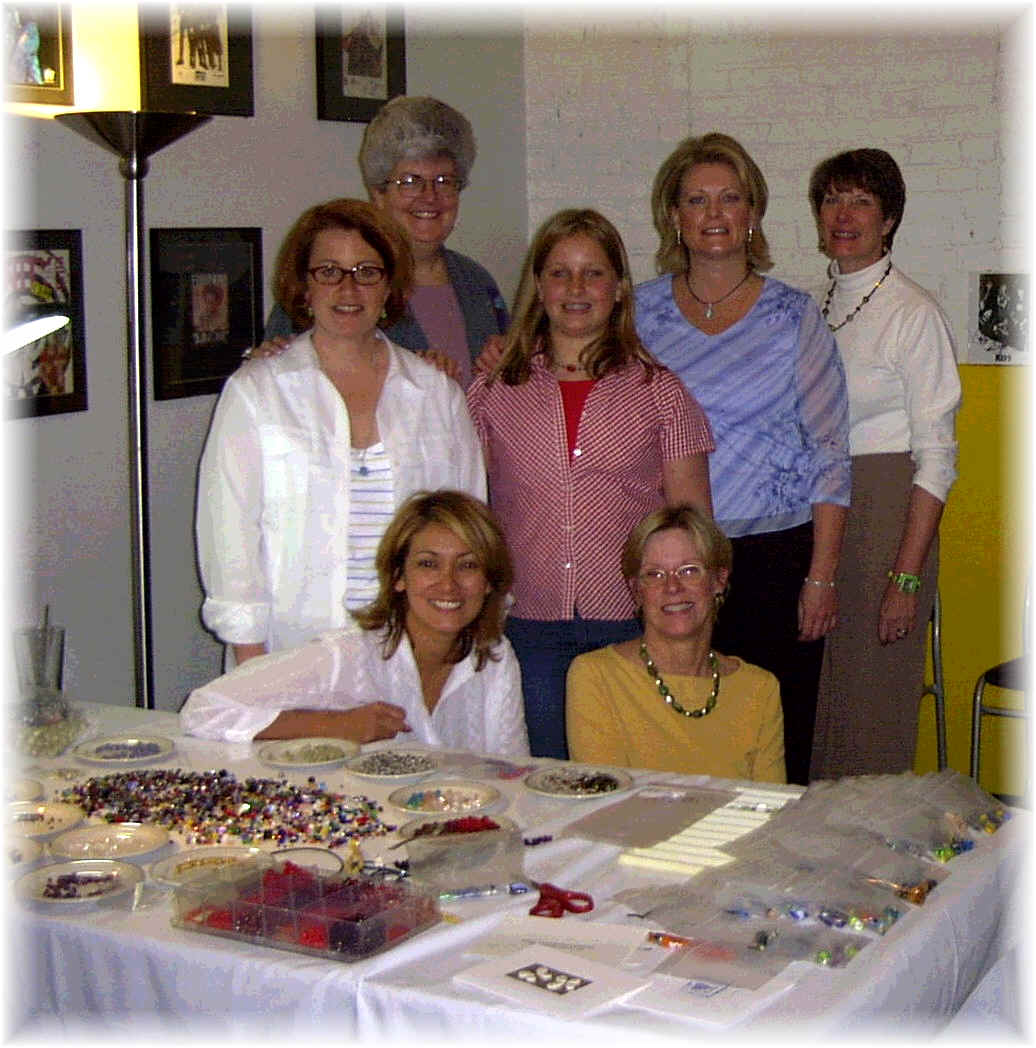 NEWS FLASH- read press release
We had our first "Sorting Party at Strings Restaurant on April 3, 2003. We were able to begin creating BRACELETS!
Nine volunteers (some were camera-shy) put together 168 sets of beads for stringing in Ethiopia during the training phase in June, 2003