HOPE ~ Flame A Thon IV
Bella Glass May 22, 2004
Torch Schedule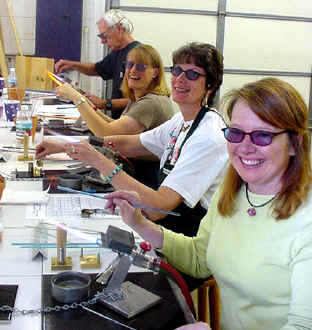 15 Artists, 8 Torches!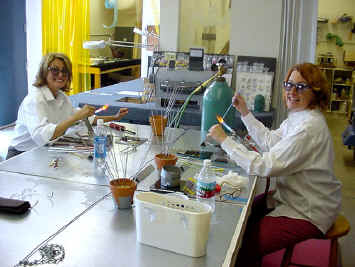 Happy Glass Melters!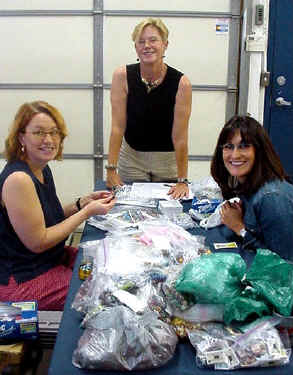 and Bead Sorters!

These 3 ladies are the Heart & Soul
of the HOPE Bracelet Project
Betsy Wiersma-Mother of HOPE (left)
Devon Billings-Primary Ethiopia Trainer (center)
Alissa Crowley-Tracker and Thanker (right)


They are also wonderful Bead-Beggars!

Still on their rods, these 370 NEW Hope Beads
look like a bouquet......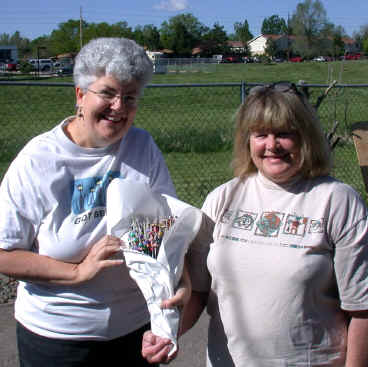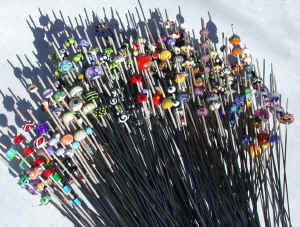 click to see them up CLOSE!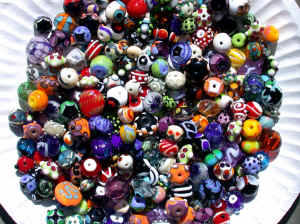 After removing the new beads from the
mandrels, cleaning and inspecting them
we just HAD to spend a few minutes
GAZING at them!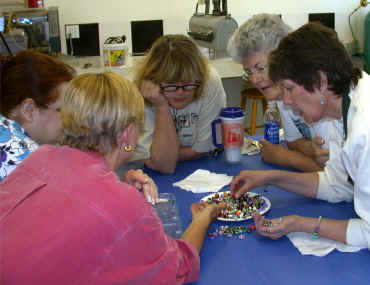 See the Schedule
and List of all the Volunteers
For Flame A Thon IV
Thanks to Bella Glass & Stencils for providing their facility, torches, fuel, oxygen and glass for this day-long event (as well as every Wednesday morning from January to March)!
Also, many thanks to all the big-hearted artists who volunteered their time and talents to produce such a beautiful BIG bunch of beads! Many also provided food and drinks for the event and really helped make the day fun, Fun, FUN!
Another Great Day for HOPE!