Flame A Thon II
November 16, 2003
While this was a smaller event than the Spring Flame A Thon....only 6 torches running....we had the awesome honor of having Marta and Deme HERE from Ethiopia. They even brought their son, Sam! We also had camera crews from Fox31 and Channel 9!
A Great time was had by ALL!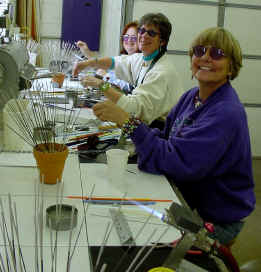 Shannon and Zach-Great Hosts!
BIG HEARTS!!!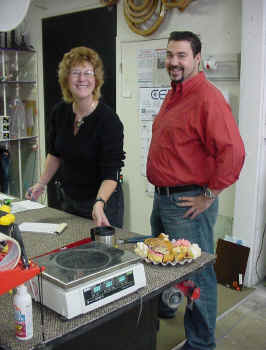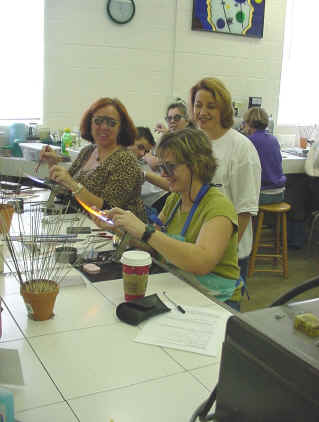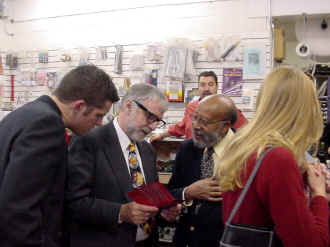 Matt, Noel and Deme
perusing the
HOPE Donor flyer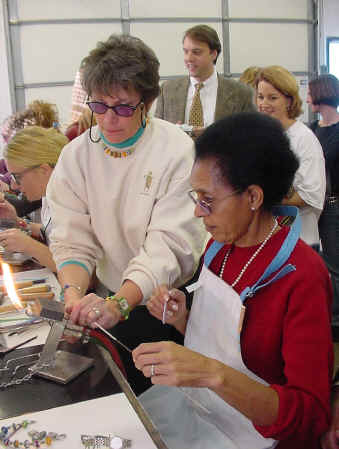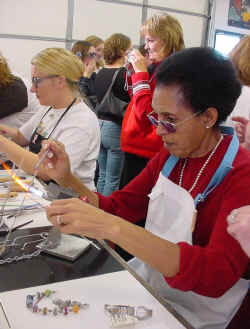 After a little coaching from Leslie...and help lighting the torch, the lovely Marta made a couple of beads!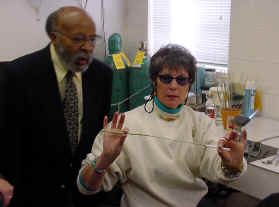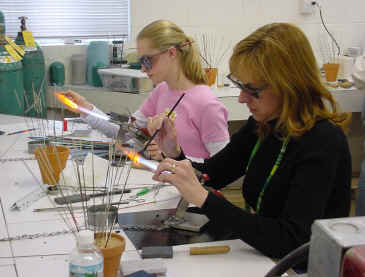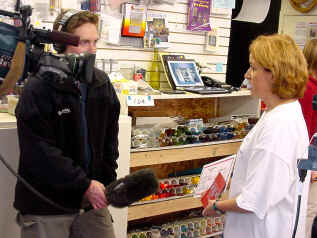 Betsy, the "Mother" of the HOPE Bracelet Project, got interviewed by Channel 9 and Fox31 Television!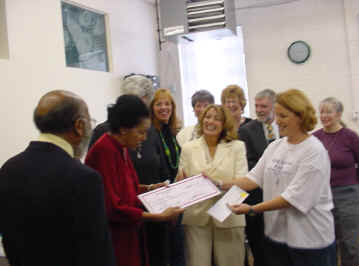 She also presented Marta and Deme with a check for $25,000....the first half of the proceeds for 2003 bracelet sales! WOW!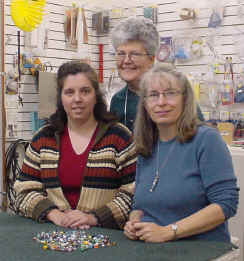 The beads are OFF the mandrels
(thanks to Anji, Cindy & Roxanne) and
we ended up with
a whopping 281brand new HOPE beads!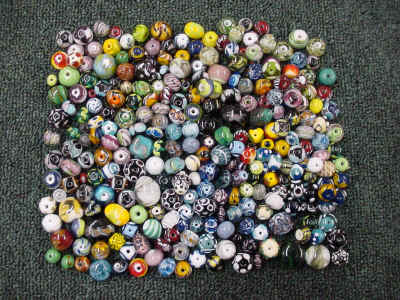 --click image to enlarge
Schedule and List of Participants