The New, Improved CINDYBEADS Studio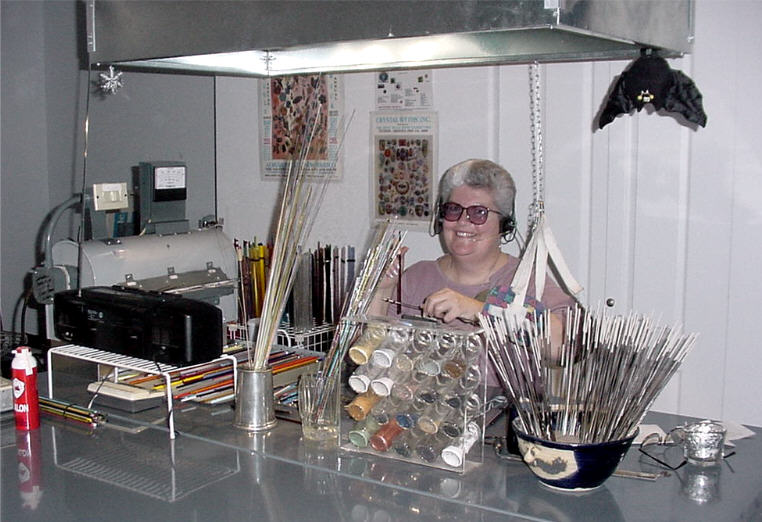 Even before the studio was set up for making finished jewelry and my home display area was still in progress, I was able to make BEADS! You can't see the torch, unfortunately, but I'm using a Lynx made by Glass Torch Technology. My annealer is a converted mailbox made by Dudley Giberson (Joppa Glassworks). The new ventilation hood (not so beautiful, but functional!) was made by the company that installed the heating system in our new home. The hood is 2' X 4'. The powder-coated metal tables and the exhaust fan (an in-line 860 cfm puppy) were purchased from Grainger. My propane tank is outside and I'm using two oxygen concentrators (Mobileair V by Invacare, 5 liters per minute each).
With my headphone phone/stereo system made for me
by my talented brother, Marque, I'm good to GO!!
Thanks for Visiting the new CINDYBEADS studio!
Back to Dreamhome Back to Cindybeads