Marque Winfred Lesuer
A Tribute to my "baby brother"
December 3, 1956-November 27, 2004

Marque is remembered by most of you as a brave,
fun-loving, spiritual man who was a hard worker,
a great father and a loyal friend.

He loved nature, motorcycles, music, car racing, great debates, trains
....and, most of all, his three sons....Daniel, Andrew & Cameron.
Life for Marque was cut short by Chronic Myelogenous Leukemia, a disease he fought HARD for nearly 7 years. By changing his lifestyle, his diet and taking charge of his health decisions Marque was able to lead a nearly normal life up until early November, 2004. The pain and drug reactions he did experience were rarely spoken of and he remained exceedingly happy and brave until the very end of his life.
As his oldest sister, I remember "Marquie" from the very beginning
and am proud to lead you on a little walk down memory lane.....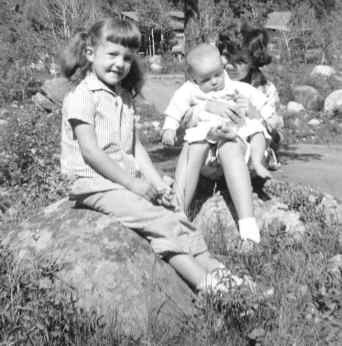 Just like Bill Cosby says...
"I Started Out Life as a CHILD"
July, 1957
Marque is the baby
I'm holding him and our sister, Lisa
is being her stylish, gorgeous self!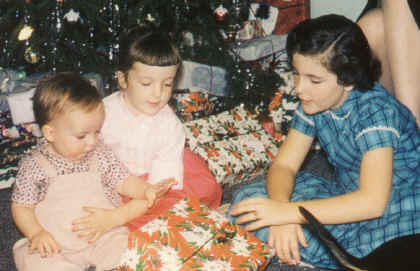 Christmas, 1958
Lisa and I
showing Marque
what presents
are all about...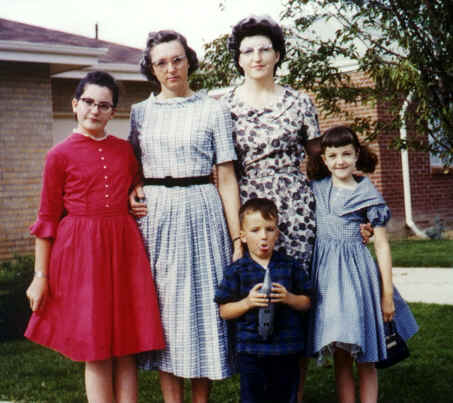 1961

"Marquie" liked to do
things his OWN WAY
and was known to
rebel on occasion...

EEK! I can't believe I'm
posting this picture!!
Perhaps he just didn't
want to be photographed
with all these dorky girls!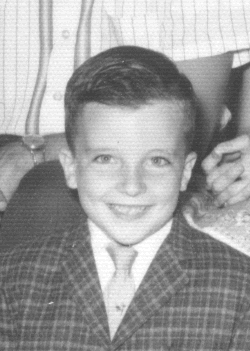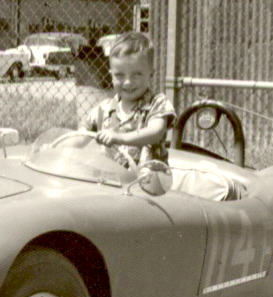 But most of the time,
he was a darling,
normal kid!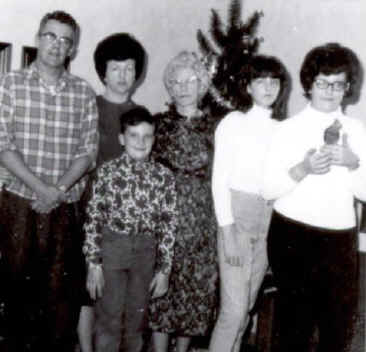 And so we all grew up...
1966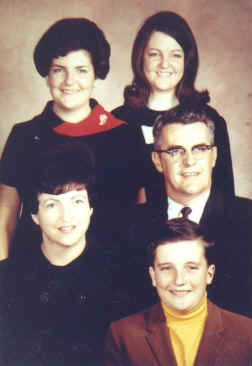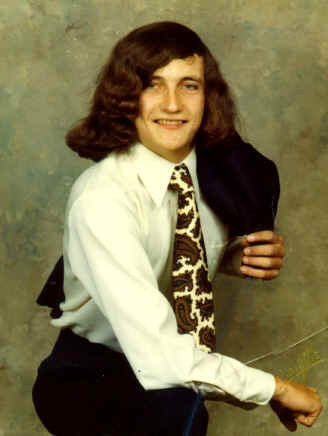 1976
Here's Marque's Graduation Picture
I suspect he actually WAS
as embarrassed by it
in recent years as Dad
said he would be!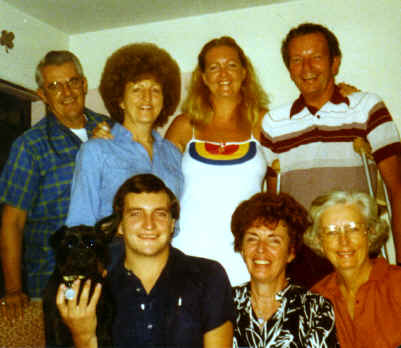 1980
Marque loved hanging out with the family...and our dog, Nikki!

He's a handsome devil, isn't he? He was in great shape and seriously into Karate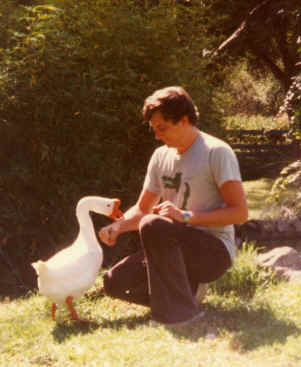 1983
During one great vacation we visited
a winery in Sonoma. Marque had a
love/hate relationship with this swan!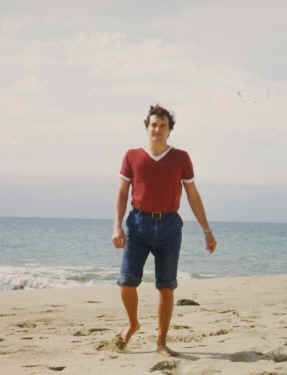 He was also
the Hunk
of Half Moon Bay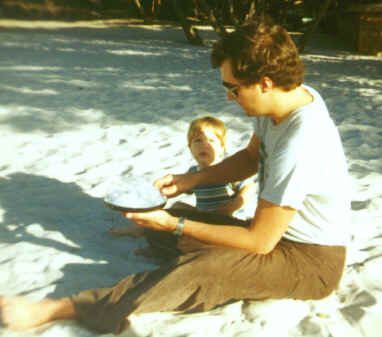 and idolized
by his nephew, Nathan
on Carmel beach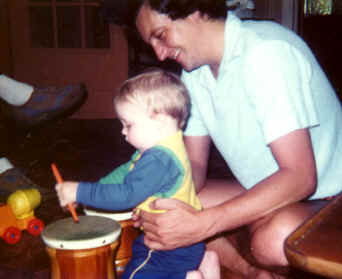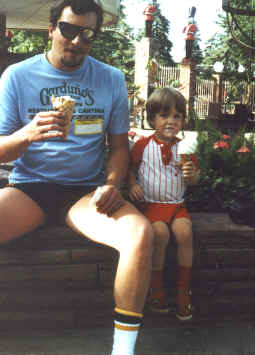 ...and
a
Great
Uncle
he
was...
Here's Marque at the 1985 "Blowout"
This is an annual event attended by
LOTS of Marque's Thomas Jefferson buddies
from the class of '76.
Many, many of these guys' names were in
Marque's pocket address book
28 years after graduation
and several were pallbearers at his funeral.
Friends to the END........Thanks, Guys!
Then Marque met Linda and her son, Daniel.
He fell head over heels for them both,
and before long they were a family of three.
Andrew arrived in 1987 and Cameron was born in 1990.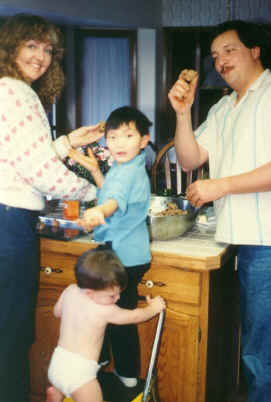 Marque was Soooo happy being a DAD.
Here he and "Seester Lisa" are teaching
Daniel and Andrew how to make
Monster Cookies...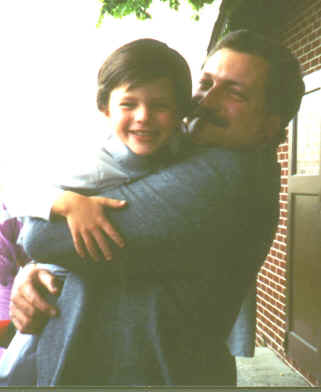 Marque and Andrew
hanging out after
a family wedding in '92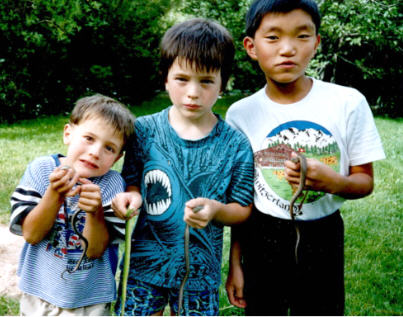 Marque's Boys...
Cameron, Andrew & Daniel
bonding with snakes!
Kamas, UT, 1995

With Marque, you just never quite knew what to expect!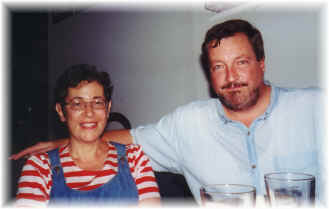 After his CML diagnosis, Marque went online and learned all he could
about the disease.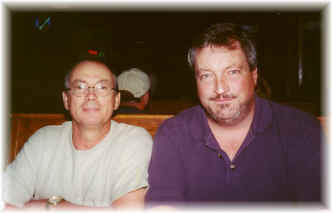 There, he met other victims who shared their successes and failures with Marque. Some of these friends he was able to meet in person!

Any of you out there that would like specifics about Marque and details about his life with CML, feel free to contact me.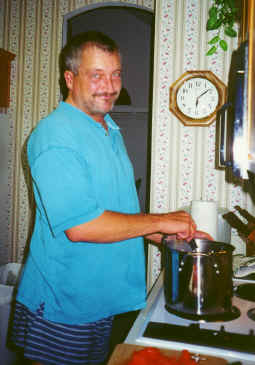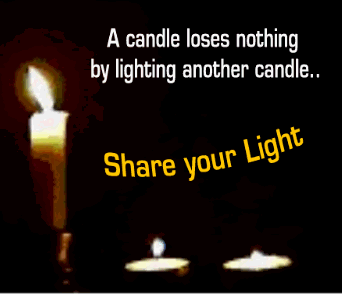 In spite of whatever troubled him, Marque was always the first to volunteer to host a family or church get-together.....usually providing a great batch of beans or Kickin' Chili.

In fact, until Nov. 22, Marque insisted that he would be hosting Thanksgiving Dinner at his new home. It was purchased Oct. 22 and he spent several days with his sons doing renovations before he became ill early in Nov.--- so ill that he was not able to move into the new house as planned Nov. 20.

Marque thought he just had the flu, but worsened near Thanksgiving. He was taken to the hospital on Nov. 26, admitted to ICU and passed away there less than 24 hours later. MANY white blood cells, nearly no reds...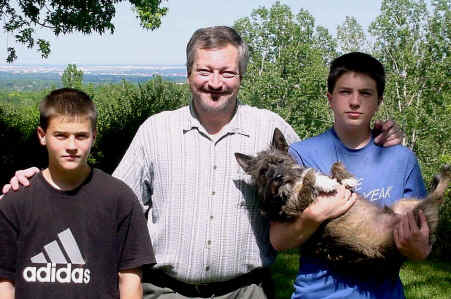 The MEN

Cameron, Marque
Andrew....
and Ralf
They were a great team!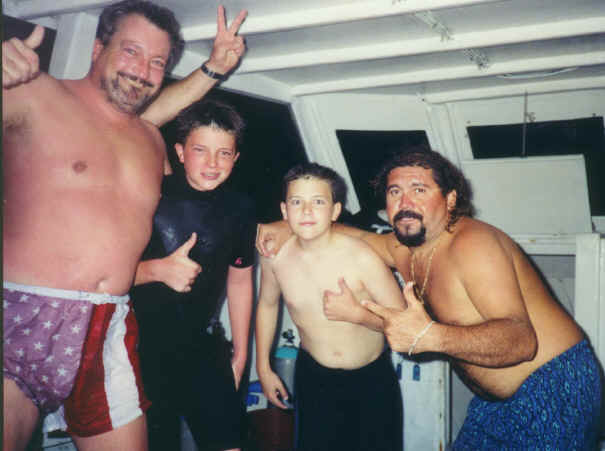 Marque loved to take the guys scuba diving!
2002
Here they are in Cozumel-- diving and celebrating Marque's 46th birthday.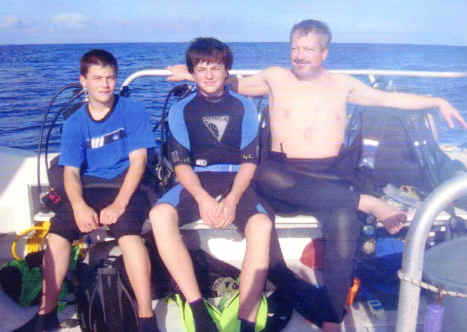 2003
Here they are in Grand Cayman.

This time, I got to tag along, too

They were all scheduled to depart Dec. 2, 2004 on another great diving adventure.

In the hospital, all Marque could talk about was getting better so they could head for Cozumel!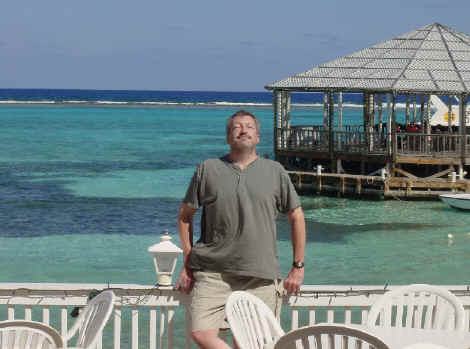 A very laid-back
Marque breathing the
fresh air
of Grand Cayman!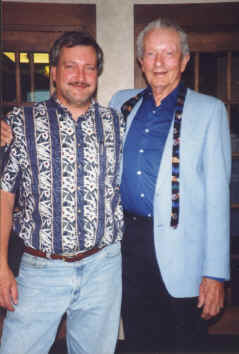 Perhaps Marque got some of his "thrill-seeker" traits
from his uncle, Slim Roberts


Slim was a motorcycle and airplane daredevil, but he is most famous here in Colorado for his car-racing
endeavors...first at Lakeside and Englewood racetracks and then as a regular at
The Pike's Peak Int'l Hill Climb.
And there's so much I haven't mentioned....

How important God was to Marque and what
a mature Christian he was....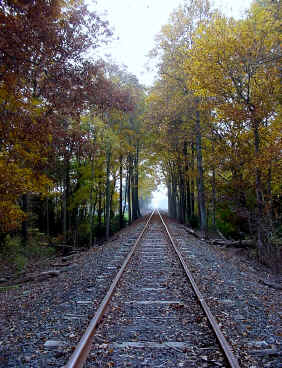 How he would find a great
train-watching spot and pray
and read the Bible (or call Mom)
.... while Ralf chased foxes
or just sniffed around the tracks.
About his Church family
and how God had healed him....
physically and spiritually.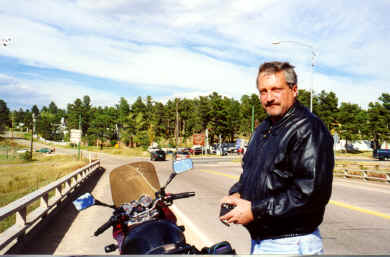 About how he loved being on
his motorcycle...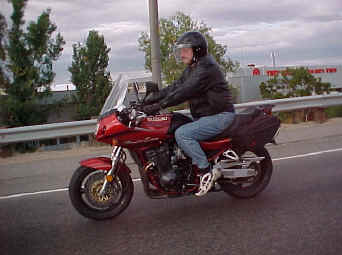 ...whenever it wasn't
actively precipitating...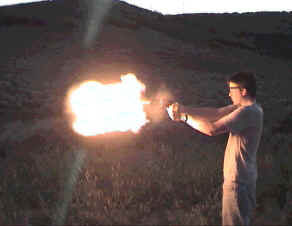 About what a genius he was at photography and documenting vacations to Utah...
....explosions and special effects.

Shooting guns in the Arizona desert.....

.......creating magical movies from family pictures
I must admit he has given me more DVD's of family stuff
from these past 10 years than I will ever
have time to sit down and watch!
.....AND SO MUCH MORE....
You gotta LOVE a guy who is a friend to ALL dogs!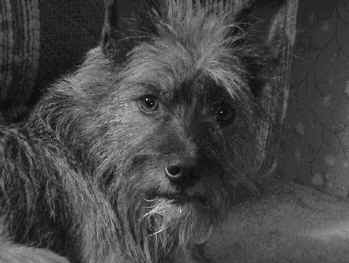 For those of you who know Ralf,
he is currently living with Linda,
"the MEN", and the rest of the family.
Andrew reports that he is adjusting well,
and is on his best behavior...
Thanks for taking the time to share
this family journey.
I am proud to have had the opportunity
to have shared nearly 48 years of my life
with this amazing soul.


Comments submitted online from a few of Marque's friends....
He is Gone

Author Unknown


You can shed tears that he is gone
or you can smile because he has lived.
You can close your eyes and pray that he'll come back
or you can open your eyes and see all he's left.
Your heart can be empty because you can't see him
or you can be full of the love you shared.
You can turn your back on tomorrow and live yesterday
or you can be happy for tomorrow because of yesterday.
You can remember him and only that he's gone
or you can cherish his memory and let it live on.
You can cry and close your mind, be empty and turn your back
or you can do what he'd want -

smile, open your eyes, love and go on.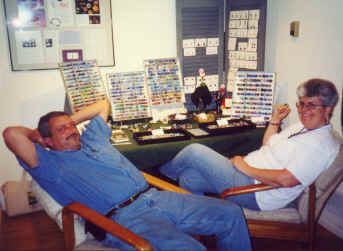 Bro....
I miss you like Crazy....
Yer Seester,
Cindy Loo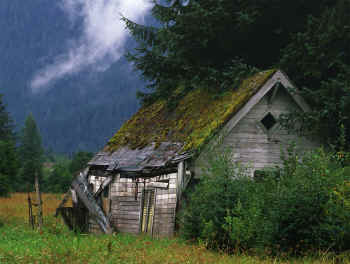 Don't ever seek me at my grave
Expecting you will find me there.
Nor yet go there to weep or pray
And hope that I will hear your prayer.
But seek instead some windswept hill
Where prairie showers rendezvous.
And where the blazing sun is wont
To pause, before it slips from view.
And go you there at eventide
When meadowlarks their raptures trill.
And there...if you should speak my name...
Then I will hear you on the hill.
Or walk some lonesome prairie path
Where pheasant cockerels greet the day.
Where timid quail their "Bob Whites" cry
And wild eyed rabbits hop and play.
And if you feel a phantom breeze
Caress your cheek or touch your hair.
But yet you know there is no breeze
Then know 'tis I beside you there.
Or if a rustle in the grass
Betokens footsteps not your own.
Then know that I, too, walk the plains
And then you do not walk alone.
NEWS from The MEN..........2011!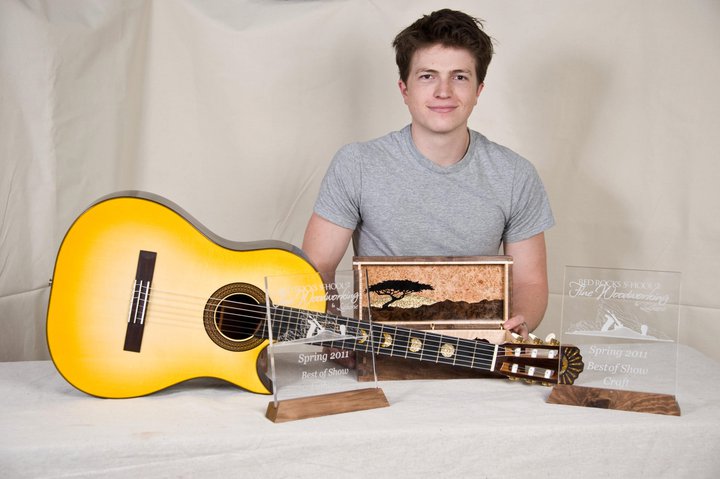 Andy has become quite the
woodworker!
He has just won 2 out of 3 Best of Show
awards at the Red Rocks Fine Woodworking Show for his guitar (the second he has made) and his "African Elephant box"
WE ARE PROUD!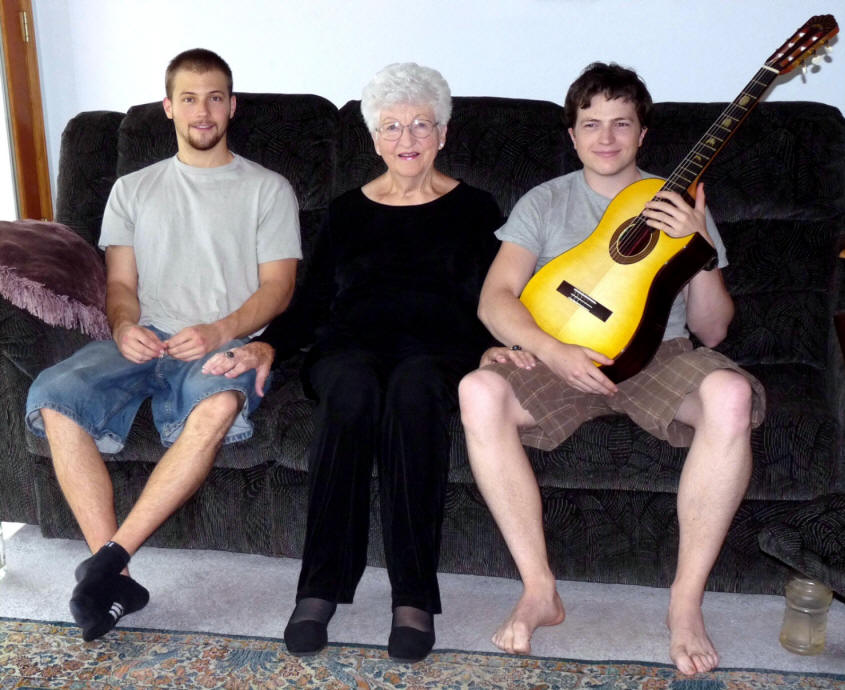 June, 2010
Mom visited from Arizona
and we had several visits
with Cameron and
Andy during her stay.
What a wonderful,
handsome and
happy family we have!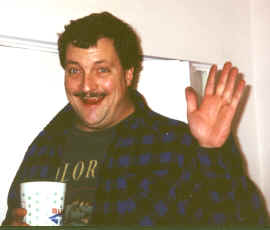 We Love you
We Miss you
We'll see you again


Visits since 12/18/04