Toy Day
Marta asked the house kids what they would like for she and Deme to bring back for them on their recent trip to America. The resounding answer was TOYS! Remember, now, that there are about 65 house kids ranging widely in age. When the special day arrived to distribute the toys, each was assigned a number and each child drew a number from a basket to determine which toy would be given to him or her.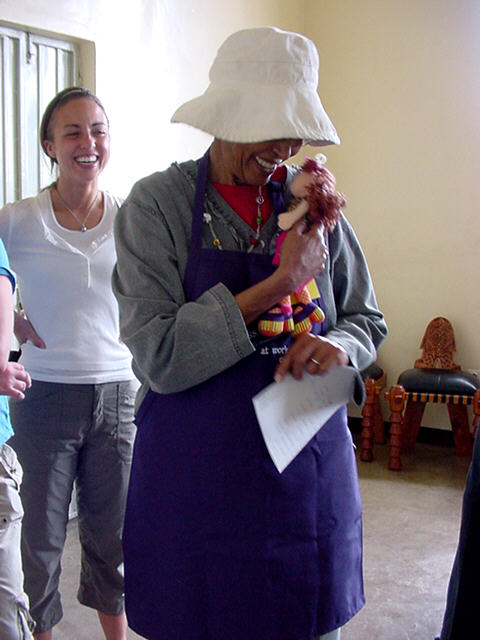 Marta, with her child's heart,
picked her favorite...
before it
found it's permanent owner.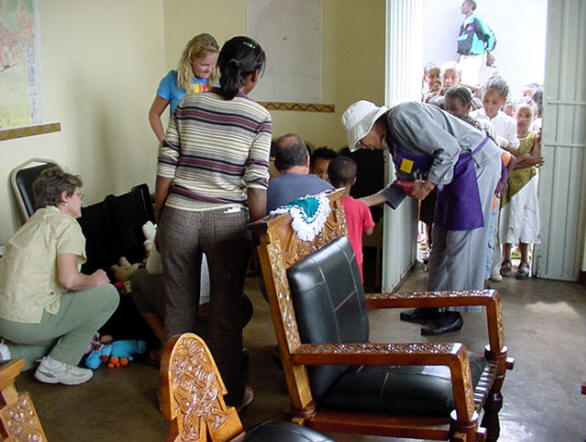 So much excitement
as each child stood in line until it was his turn to draw a number....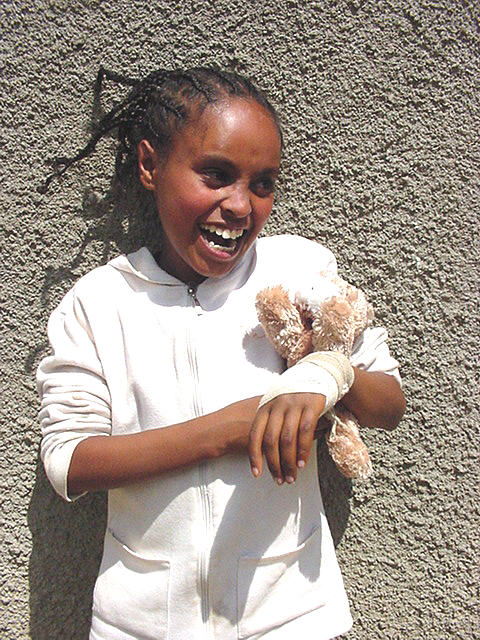 Tamara and I fell in love with this young lady the very first day we arrived. She is SO SWEET and LOVELY!
Hymanut, one of the new AIDS orphans (with a heart valve problem and a badly infected hand) was SO HAPPY with the toy she received!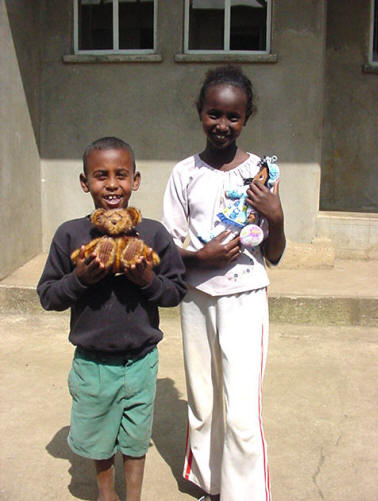 As were Amani
and Lemlem!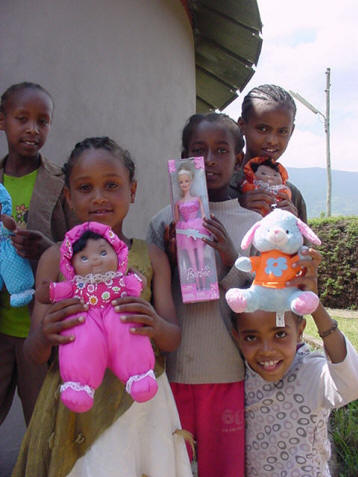 There were a few that
traded toys, but for the most part
everyone was
HAPPY to have something
brand new!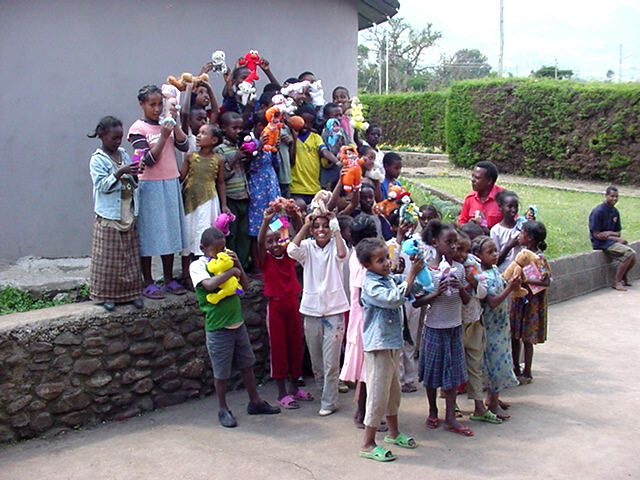 A good time
was had

by ALL!