The Medhane Alem School
at Project Mercy
The school in Yetebon started with all First-Graders
since the community had never had an opportunity for any formal education
before Marta and Deme's arrival.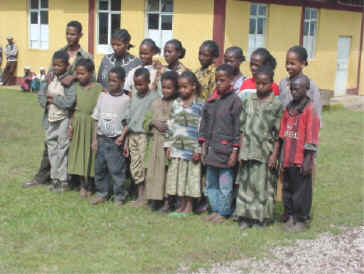 Those first graders are now in the
9th grade. Every year a new
grade is added

~HOW CLEVER~

(These kids are somewhere in the middle grades)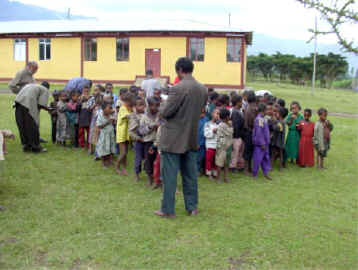 Here the community children
are being selected for a new
Kindergarten class.

Amazingly, over 2,000 children
appeared at the gates wanting
to be admitted for 165 spaces.

These selection days took a LOT out of Marta and Deme, who had
the final word.
The lucky ones selected will be the first to attend the new Kindergarten at Project Mercy. It is up the hill from the original campus...up near the hospital and the new Worship Center.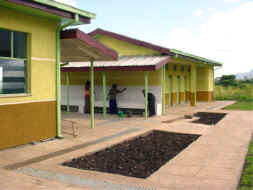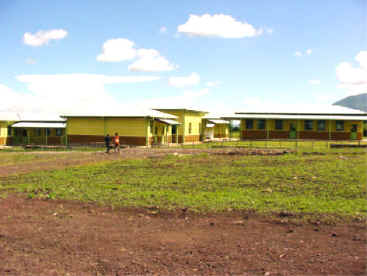 Many of these children will
use a latrine for the
first time in their lives...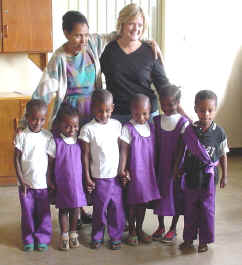 They will be the first
kids in school to have uniforms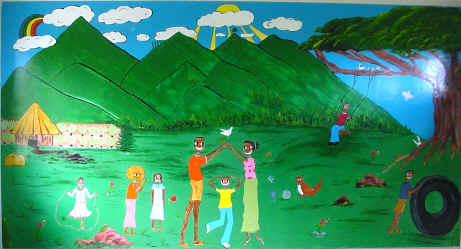 AND
The Kindergarten
has this beautiful
mural on one
BIG wall!

The thing that most amazes me is the dedication of these students to their education. Many of them walk 2 hours each way to school...down the side of a mountain in the morning and back up in the afternoon. Although the classrooms seem a little cramped by American standards, everyone gets along famously and is there to LEARN. Project Mercy provides breakfast and lunch for everyone.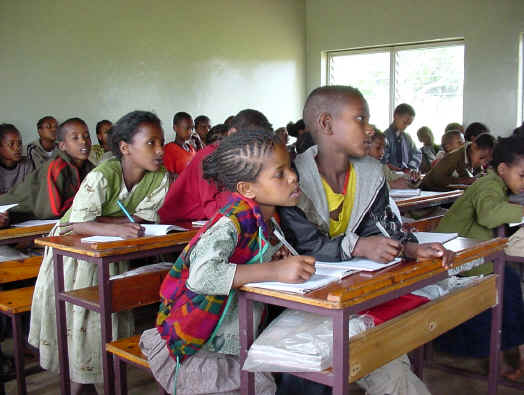 It is these precious, lucky children who will be changing the face of Ethiopia in the next generation...

Just
You
WATCH.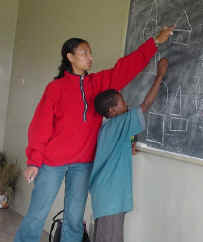 Art

Class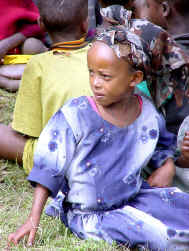 Isn't she Lovely?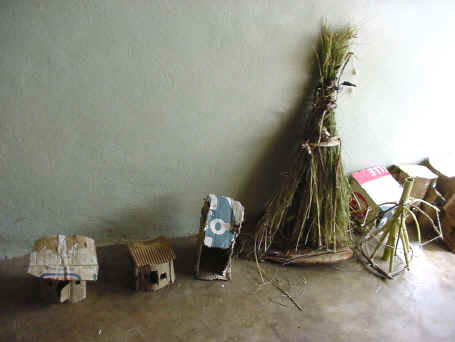 The Bird House
Project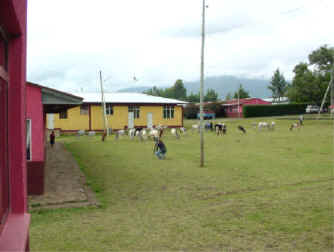 During class, the calves and their
herd master can often be found
wandering on the playground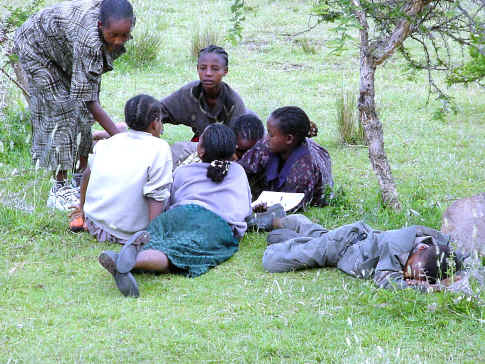 During lunch there is time for a a little more studying...
...or a nap