Marta and Deme asked for help from Johnson & Johnson after learning they had developed a new drug used to treat HIV/AIDS. They originally hoped for a pallet of the medication to try at the hospital, but after a meeting here in America, Johnson & Johnson made a most AWESOME offer.....they were willing to provide enough of the medicine for EVERY AIDS PATIENT IN ETHIOPIA.....FOR THREE YEARS!
J&J also delivered the first year of medication to Ethiopia, set up training for Ethiopian doctors interested in learning how to treat patients with the drug...AND even paid for their transportation to and from the training site!
The medication is being offered in other countries, as well, and in looking at their website, I see that Johnson & Johnson is an amazingly philanthropic organization!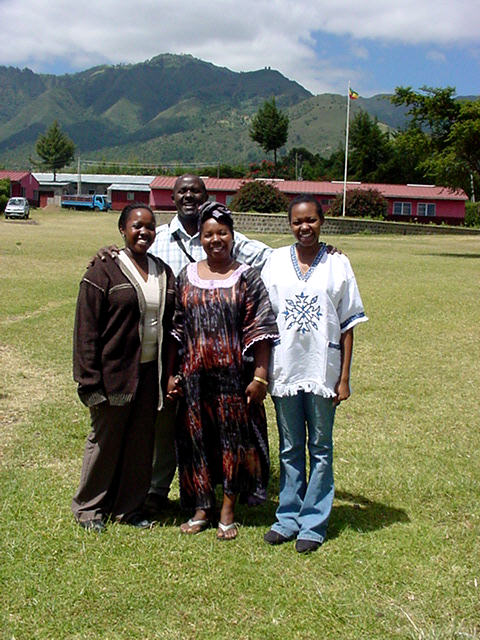 During our visit in October, 2006, I had the opportunity to get to know Rene, a J&J representative, and his wonderful family.
I'll ever be thankful to this
wonderful company and
I plan to buy ALL my products
from Johnson & Johnson
from now on!