The New Dormitory
at Project Mercy
I'm SO HAPPY to report that the "House Kids" now have a wonderful new place to live! During my first visit in 2003 the kids were living in a converted cattle barn, so this is a great new step! 23 new aids orphans arrived in the fall of 2006, raising the number of "house kids" to around 65. The older boys have their own quarters, but in October, 2006 the younger children happily moved into the upper floor of the dorm, which was still under construction. During the 3 weeks of my visit in Yetebon I got to watch as the building just got more and more beautiful!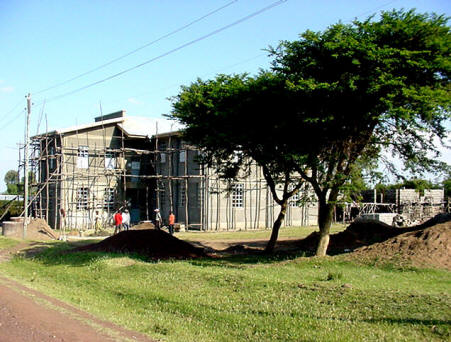 Here's how the dorm looked when I first arrived. The girls were using 3 bedrooms on the upper level and the younger boys were lodged in one room of the upper level. The rooms have bunk beds for the kids and each room has at least one adult for supervision and emergencies.
The girls are SO PROUD of their new lodging! All the beds and cabinets were made right at Project Mercy by the iron and woodworking shop.
Every morning the beds are made and many of the girls place their favorite stuffed animals or artificial flowers by their pillows.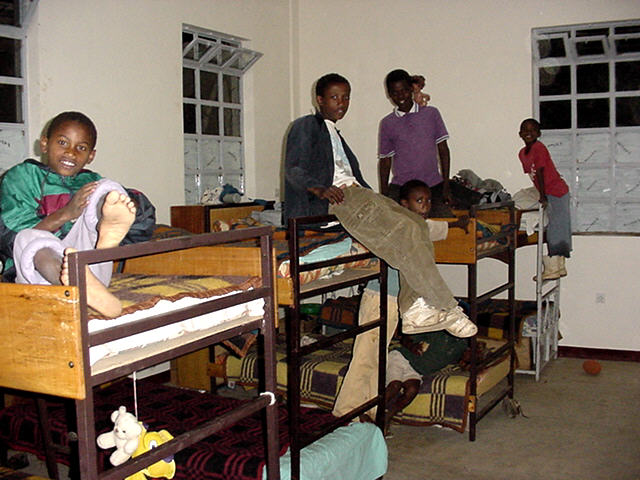 The guys are in temporary quarters and will eventually move to the lower level of the dorm. Their room is not quite as organized as those of the girls, but each seemed very anxious to point out his particular bed to me.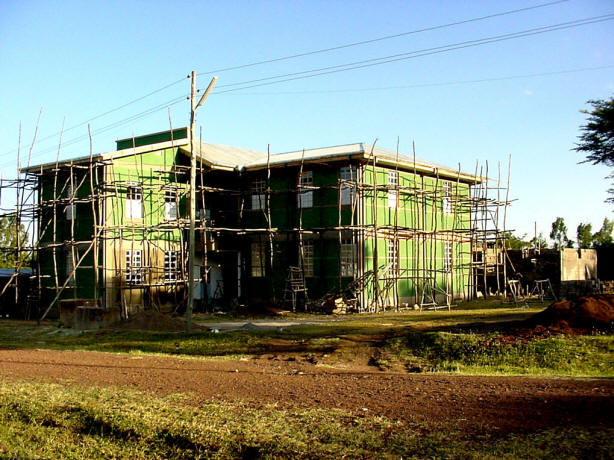 Just 10 days later, the dorm is being painted! There are also two small apartments under construction behind the dorm that will eventually be occupied by "house parents"
The dorm will have the capability to house 48 boys on the main floor and 48 girls on the upper level.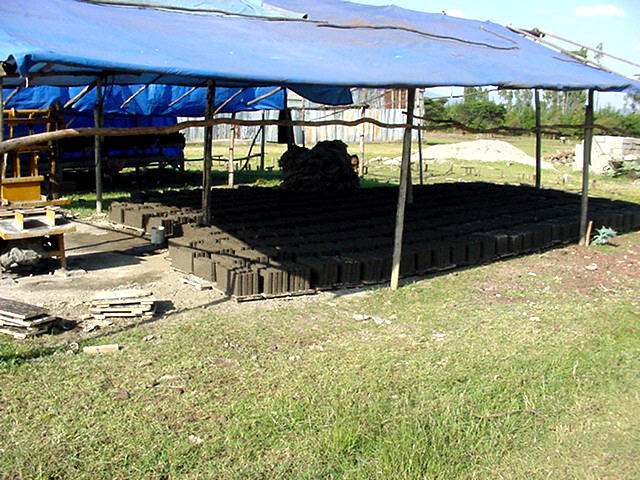 The cinderblock used in constructing new buildings at Project Mercy are made right on site! Here are some drying and they will soon be used in the new House Parents' building.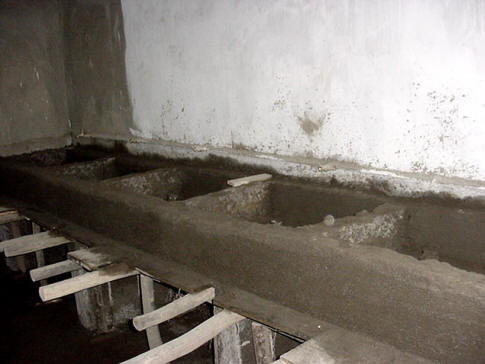 Each floor will have it's
own "laundry room"
where each child will
wash his/her own clothes.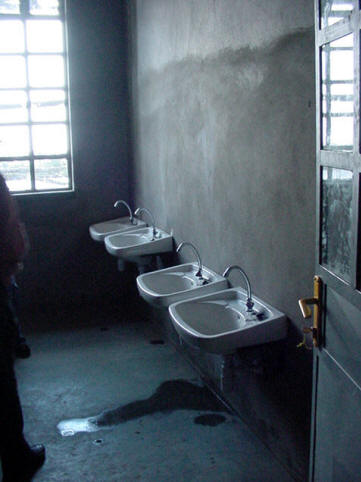 Each floor will also have a bathroom
with 4 sinks, 4 toilets
and 4 showers
It's gonna be COOL! There will be cabinets installed for the students' belongings, pictures on the wall, landscaping and much more. Can't wait to see it next year!
The most fulfilling part (for us!) about the story is that the dormitory was almost entirely funded by the HOPE Bracelet Project! Thanks so much to all of you who donated beads, bought a bracelet.....or sent up a prayer for Project Mercy!