Doggie Bones-
You pick the colors and surface treatments!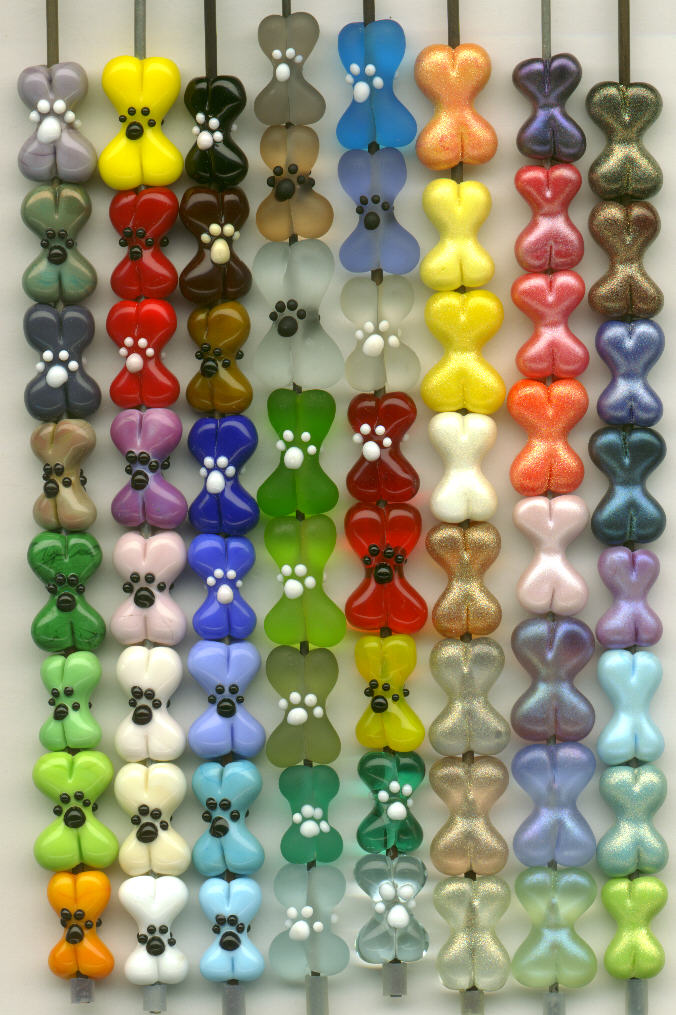 As you can see, there are LOTS of colors from which to choose....
opaque and translucent,
shiny and acid-etched surfaces.

All bones with paws are $10 each.

The bones in these last 3 rows feature a Pixie Dust surface. They are paw-less because glass doesn't stick well to this surface.
These are $9 each.

Back to the Bead Gallery Back to the 2002 Bead Archive