Butaj
e

ra
This village, just a few miles away from Project Mercy,
seems to be growing FAST.
During our visit this was the nearest place to access the Internet...
...indeed, make a phone call. Since our visit last year, there have been
lots of "improvements"... like some street lights,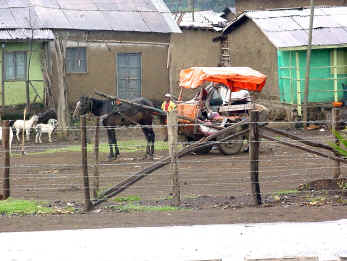 and
a "Taxi" (not recommended) that
will take shoppers from Yetebon
to Butaj
e

ra for 1 birr (about 15 cents)
New construction
is evident, so things
must be looking good here!
This unique method of scaffolding
seems precarious to US, but
it seems to work just fine.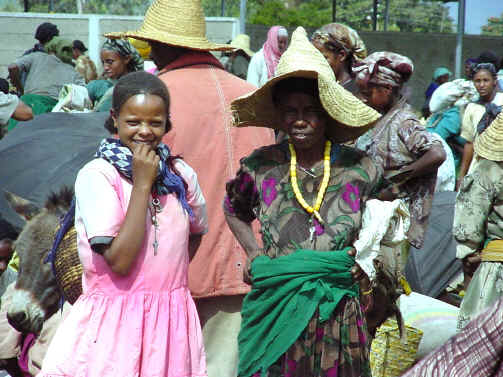 FRIDAY
is Market Day
in
Butaj
e

ra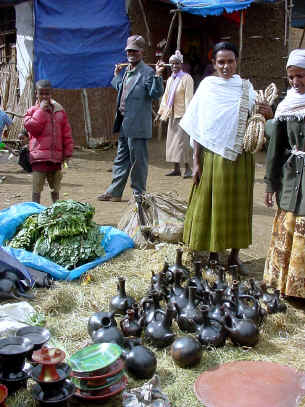 Vendors come from miles
around to sell their wares

I bought an Ethiopian coffee pot
from this lady for 3 birr
....about 50 cents US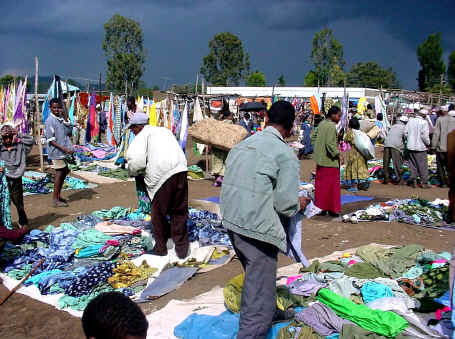 The clouds seemed
a little worrisome to ME

What will they do
with all these clothes
when the RAIN comes?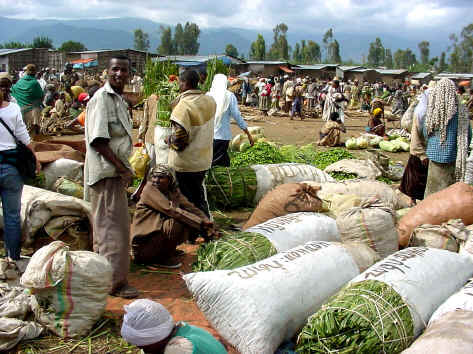 As with the Mercado
in Addis Ababa,
the Market is an
amazing place to
Take Pictures!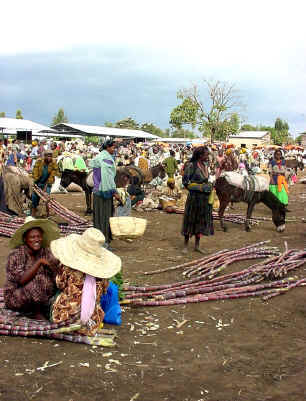 This vendor
is selling sugar cane....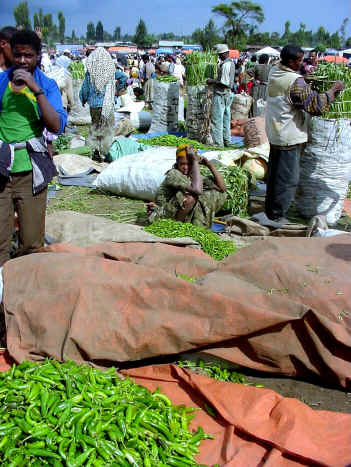 .....and, of course,
chiles
are abundant!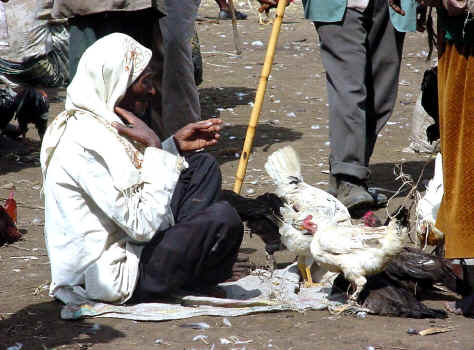 This man will sell you
a chicken
for tonite's cooking pot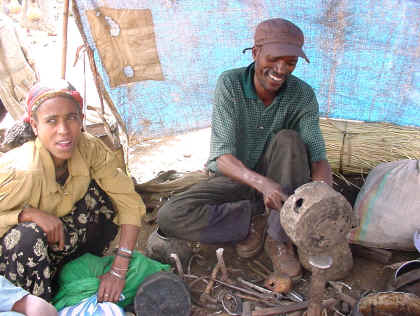 This man is repairing
a cooking pot.

He was so kind
to let us watch,
and to take a few pix.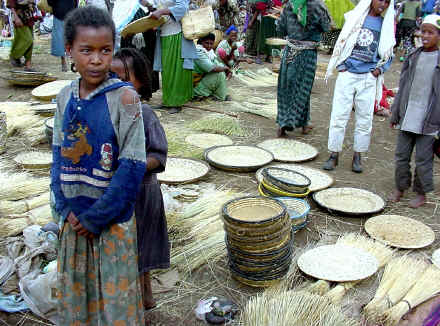 For the "crafty" people
in the community,
there is straw for making
baskets....



I Wish I could have
found some BEADS!
We didn't get to shop long before we were "rained out". Again today, it was WE that were the center of attention. Fortunately, we had two "babysitters" from Project Mercy that kept us safe and helped us negotiate a fair price for the things we picked out to purchase! THANKS!